SonoView visualizes super-sonograms in a manner to maximize the visible data on one screen. The approach of super-sonograms allows to detect very weak signals down to the natural noise level. An analyst can quickly scroll through the continuous data in SonoView and mark suspicious events for further processing steps.
Get more out of your seismic data!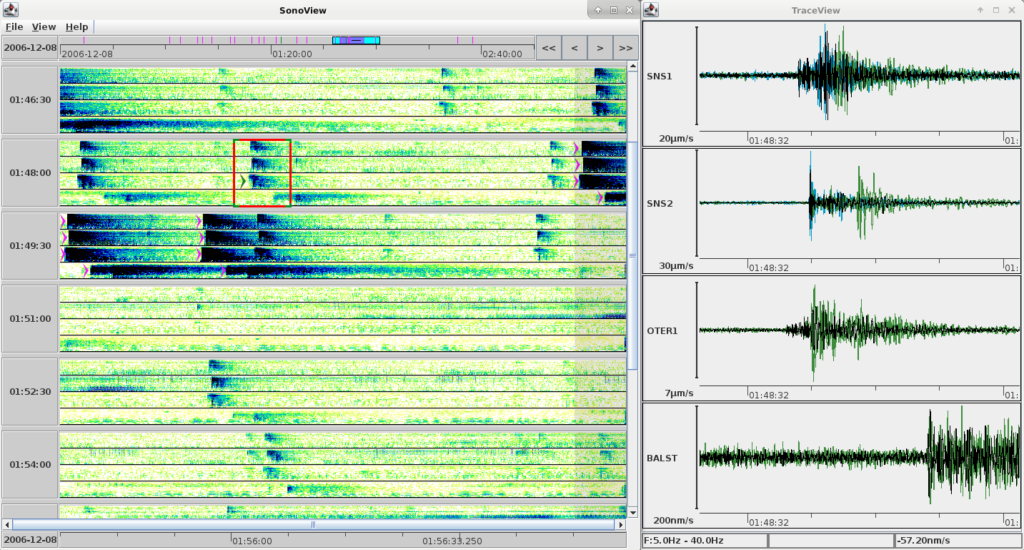 The SonoView Demo includes the full version of SonoView, but only the included datasets can be loaded. The two documented example datasets show the capabilities of the Software for regional seismology (GRSN dataset) and on a local scale (Basel dataset).
Download SonoView demo version including datasets: